News
First release of Moeder(taal) Int(ernationaal)! App voor docenten tweede taal / App for language teachers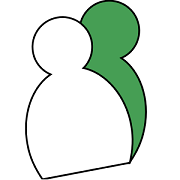 Applicant: Sterre Leufkens
Developer: Alex Hebing
Moedint2 is a (web)app that contains mother tongue specific problems with learning a certain language. In Turkish, for example, there is no distinction between 'he' and 'she', which can be problematic when learning Dutch. The app details such common problems with learning a specific target language (e.g. Dutch) from different mother tongues, and includes suggestions for exercises that teachers might use. Clever implementation allows the app to be used for a variety of different target languages: a French version is in the making.
---
Opdrachtgever: Sterre Leufkens
Ontwikkelaar: Alex Hebing
Moedint2 is een (web)app die moedertaalspecifieke problemen bij het leren van een bepaalde taal bevat. In het Turks bestaat bijvoorbeeld geen verschil tussen 'hij' en 'zij'. Dit kan lastig zijn bij het leren van Nederlands. De app wijst docenten op de meest voorkomende problemen bij het leren van een doeltaal (zoals Nederlands) vanuit verschillende talen, en bevat ook instructies voor oefeningen. Door slimme implementatie kan de app ook worden ingericht voor docenten van leerders van andere talen: er wordt gewerkt aan een versie voor leerders van het Frans.